Get a Free Move or Rebate when you lease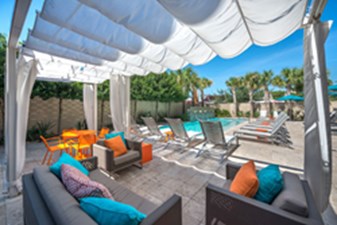 Floor Plans & Pricing
| Floor Plan | Description | Name | Sq.Ft. | Rent | Avg. Rent |
| --- | --- | --- | --- | --- | --- |
| | Studio/1 | 1E0 | 497 | $1,227 | |
| | Studio/1 | 1A0 | 614 | $1,422 | |
| | Studio/1 | 1E2 | 602 | $1,326 | |
| | 1/1 with Wood Floors | 2A1A | 702 | $1,396 | |
| | 1/1 | 1A1CAH/80% | 702 | * $1,054-$1,204 | $1,129 |
| | 1/1 with Wood Floors | 2A7 | 916 | $1,449 | |
| | 1/1 | 3A0VAH-4/60% | 673 | * $790-$903 | $846 |
| | 1/1 | 1A1BVAH/60% | 702 | * $790-$903 | $846 |
| | 1/1 | 1A1C-a | 685 | $1,397 | |
| | 1/1 | 1A1CVAH/60% | 705 | * $790-$903 | $846 |
| | 1/1 | 1A4 | 830 | $1,427 | |
| | 1/1 | 2A1AAH/80% | 702 | * $1,054-$1,204 | $1,129 |
| | 1/1 | 3A1AH/80% | 702 | * $1,054-$1,204 | $1,129 |
| | 1/1 | 1A4-a | 808 | $1,360 | |
| | 1/1 | 1A1CVAH/60% | 702 | * $790-$903 | $846 |
| | 1/1 | 1A13 | 957 | $1,318-$1,713 | $1,515 |
| | 1/1 | 3E1 | 497 | $1,247 | |
| | 1/1 with Wood Floors | 3B2 | 1,199 | $1,877-$2,027 | $1,952 |
| | 1/1 | 1A9 | 973 | $1,700 | |
| | 1/1 | 1A10 | 1,025 | $1,681 | |
| | 1/1 with Wood Floors | 2A1AVAH/60% | 702 | * $790-$903 | $846 |
| | 1/1 | 3A2-4 | 971 | $1,575 | |
| | 1/1 with Wood Floors | 3A2 | 907 | $1,645-$1,891 | $1,768 |
| | 1/1 with Wood Floors | 1A7 | 874 | $1,318 | |
| | 1/1 with Wood Floors | 2A10 | 1,041 | $3,276-$3,767 | $3,521 |
| | 1/1 | 1A2-1 | 866 | $1,298 | |
| | 1/1 | 1A3-a | 698 | $1,307 | |
| | 1/1 | 3A1AH-1/80% | 715 | * $1,302 | |
| | 1/1 | 1A1AC | 702 | $1,156 | |
| | 1/1 | 3A0VAH-1/60% | 673 | * $790-$903 | $846 |
| | 1/1 with Wood Floors | 2A1BAH/80% | 702 | * $1,054-$1,204 | $1,129 |
| | 1/1 | 1A2 | 827 | $1,314 | |
| | 1/1 | 1A1A | 702 | $1,134 | |
| | 1/1 with Wood Floors | 2A1B | 702 | $1,427 | |
| | 1/1 with Wood Floors | 3A4 | 933 | $1,342 | |
| | 1/1 with Wood Floors | 2A1A-1 | 726 | $1,223 | |
| | 1/1 | 2A1B-1 | 786 | $1,108 | |
| | 1/1 with Wood Floors | 3A0-1 | 673 | $1,252 | |
| | 1/1 with Wood Floors | 3B1 | 1,050 | $1,520 | |
| | 1/1 with Wood Floors | 3A0-5 | 724 | $1,366 | |
| | 1/1 with Wood Floors | 3A0-3 | 748 | $1,324-$2,017 | $1,670 |
| | 1/1 | 1A7-1 | 935 | $1,732 | |
| | 1/1 | 1A1AAH/80% | 702 | * $1,054-$1,204 | $1,129 |
| | 1/1 | 3A1 | 702 | $1,492 | |
| | 1/1 | 1A1B | 702 | $1,129 | |
| | 1/1 with Wood Floors | 3A2-1 | 921 | $1,513 | |
| | 1/1 with Wood Floors | 2A1C | 702 | $1,344 | |
| | 1/1 | 3A1-1 | 715 | $1,083 | |
| | 1/1 | 3A0 | 696 | $1,132 | |
| | 1/1 with Wood Floors | 2A7-1 | 946 | $1,342 | |
| | 1/1 with Wood Floors | 2A4 | 830 | $1,442 | |
| | 1/1 with Wood Floors | 3A0AH/80% | 696 | * $1,054-$1,204 | $1,129 |
| | 1/1 | 1A7-a | 968 | $1,421 | |
| | 1/1 | 1A3 | 787 | $1,410 | |
| | 1/1 with Wood Floors | 2A1BVAH/60% | 702 | * $790-$903 | $846 |
| | 1/1 with Wood Floors | 2A1A-1 | 785 | $1,399 | |
| | 1/1 | 1A7-a | 935 | $1,234 | |
| | 1/1 | 1A1A-a | 680 | $1,109 | |
| | 1/1 | 1A1AVAH/60% | 702 | * $790-$903 | $846 |
| | 1/1 | 1A6 | 845 | $1,223 | |
| | 1/1 | 1A5 | 837 | $1,448 | |
| | 1/1 | 3A0VAH/60% | 696 | * $790-$903 | $846 |
| | 1/1 | 1A1BAH/80% | 702 | * $1,054-$1,204 | $1,129 |
| | 1/1 with Wood Floors | 3A2-3 | 934 | $1,318-$1,460 | $1,389 |
| | 2/2 | 2B1VAH/60% | 1,053 | * $903-$1,016 | $959 |
| | 2/2 | 3B1VAH/60% | 1,050 | * $903-$1,016 | $959 |
| | 2/2 | 1B1VAH/60% | 1,053 | * $903-$1,016 | $959 |
| | 2/2 | 3B1-1 | 1,062 | $1,673 | |
| | 2/2 | 3B1AH/80% | 1,050 | * $1,204-$1,354 | $1,279 |
| | 2/2 | 1A12 | 1,201 | $2,161 | |
| | 2/2 | 1A11 | 1,137 | $2,174 | |
| | 2/2 | 1B2 | 1,116 | $2,074 | |
| | 2/2 with Wood Floors | 2B5 | 1,149 | $1,727 | |
| | 2/2 | 1B1AH/80% | 1,053 | * $1,204-$1,354 | $1,279 |
| | 2/2 | 2B10 | 1,599 | $1,867 | |
| | 2/2 | 1B7 | 1,329 | $2,020 | |
| | 2/2 + Study with Wood Floors | 2B1-1 | 1,095 | $1,690 | |
| | 2/2 with Wood Floors | 3B2-1 | 1,274 | $2,314 | |
| | 2/2 | 1B9 | 1,588 | $2,294 | |
| | 2/2 with Wood Floors | 2B4 | 1,250 | $1,852 | |
| | 2/2 | 1B3 | 1,188 | $1,605 | |
| | 2/2 | 1B1 | 1,053 | $2,134 | |
| | 2/2 | 1B8 | 1,318 | $2,335 | |
| | 2/2 with Wood Floors | 3B3 | 1,230 | $1,585 | |
| | 2/2 | 1B5 | 1,148 | $1,840 | |
| | 2/2 with Wood Floors | 2B1 | 1,053 | $1,794 | |
| | 2/2 | 2B1AH/80% | 1,053 | * $1,204-$1,354 | $1,279 |
| | 2/2 with Wood Floors | 3B1-2 | 1,086 | $1,506-$2,809 | $2,157 |
| | 2/2 with Wood Floors | 3B1AH-2/80% | 1,086 | * $1,204-$1,354 | $1,279 |
| | 2/2 | 1B6 | 1,300 | $1,821-$3,380 | $2,600 |
| | 2/2 + Den with Wood Floors | 1B4 | 1,250 | $1,983 | |
| | 3/2 | 1C0 | 1,396 | $1,872 | |
| | 3/2 with Wood Floors | 2C0 | 1,406 | $2,039-$4,174 | $3,106 |
| | 3/2 | 1C1 | 1,572 | $2,165-$4,421 | $3,293 |
* Income Restrictions Apply
Amenities & Features
2 Laundry Rooms

1 Pool

Access Gates (Driving)

Business Center

Ceiling Fans

Clubroom

Courtesy Patrol

Dishwashers

Extra Storage*

Grill(s)

Jogging Trail

Mini Blinds

Pantry

Patio/Balcony*

Walk-in Closets

Wall-Wall Carpeting*

Whirlpool/Garden Tubs

View More...
School Information
Fort Worth ISD

North Hi Mount El

Stripling Middle

Arlington Heights H S

View More...
Pet Policies
Cats and Dogs

2 Pets Max

Breed Restrictions Apply

$500/1000 Pet Deposit

$200/400 Non Refund. Pet Fee

$15/mo Pet Rent

View More...
Other Information
Central Fort Worth - Downtown

5 Stories

$75 App Fee

Tarrant County

537 Units

Hours: MF 9-6, SA 10-6, SU 1-6

Lease Terms: 3-15

Short Term Leases Available

Income Restricted: 1p-$42,150, 2p-$48,150, 3p-$54,150, 4p-$60,150

Near Transit

Occupancy 93%

Management: Greystar Management

Year Built: 2009/2012 (Remodeled in 2016)

View More...
Parking Information
| Parking | Cost |
| --- | --- |
| Parking Garage | |
Directions
From University Drive and West Freeway, Fort Worth, Texas, drive south on S University Drive toward W Vickery Boulevard. Make a U-turn. Make a right turn onto Morton Street. Make the first left turn onto Norwood St. Lofts at West 7th I, II & III will be on the right.
About Lofts at West 7th I, II & III
Lofts at West 7th I & II provide loft living in the heart of Ft. Worth. Residents enjoy retail storefront shopping just beneath the lofts, true to the origins of loft living in refurbished buildings of Manhattan and Paris. Step downstairs for a gelato, dinner, coffee or other retail therapy without even leaving the block.

Floor plans are an efficient studio of 497 square feet to a spacious and open 1572 square feet with three bedrooms. Direct elevators ensure easy move-in, move-out and daily access to residents' homes. Washer and dryer connections are standard, as are walk-in closets. Some units provide oversized garden tubs, tile and accent surrounds in bathrooms, ceramic tile bath flooring, granite kitchen countertops, hardwood style floors, wood veneer cabinetry, kitchen island, cultured marble vanity, kitchen backsplash and a balcony.

Residents' lives are active and full with an abundance of social activities offered for their enjoyment. A spectacular fitness center, sparkling pool with cabanas, barbecue grill, architecturally designed landscaping in courtyards, high speed internet connections, multi-level parking garage, secured access buildings, and a dog park provide additional space to play and relax. Located in a highly walkable area, dinner, entertainment and drinks are only within steps of the Lofts at West 7th I & II.



From Lofts at West 7th I, II & III
We have studios, one and two bedrooms available for immediate move in.