Get a Free Move or Rebate when you lease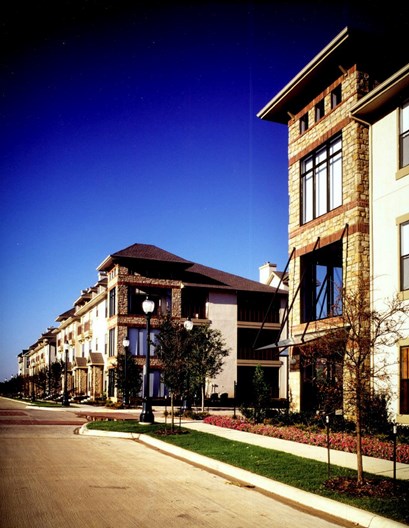 Floor Plans & Pricing
| Floor Plan | Description | Name | Sq.Ft. | Rent | Avg. Rent |
| --- | --- | --- | --- | --- | --- |
| | Studio/1 | 6A STUDIO | 692 | $1,034 | |
| | 1/1 | 6A3 | 692 | $1,145-$1,318 | $1,231 |
| | 1/1 | 6A8 | 1,131 | $1,336 | |
| | 1/1 | 1A1.1 | 607 | $1,198 | |
| | 1/1 | 1A2.2 | 656 | $1,062-$1,136 | $1,099 |
| | 1/1 | 1A2.1 | 631 | $1,045-$1,138 | $1,091 |
| | 1/1 + Study | 2AS1.2 | 950 | $1,459-$1,487 | $1,473 |
| | 1/2 Loft | 2AS2.1 | 974 | $1,599-$1,674 | $1,636 |
| | 1/1 | 6A4 | 733 | $987 | |
| | 1/1 | 2A2 | 712 | $1,125 | |
| | 1/2 Loft + Study | 2AS4.2 | 1,519 | $1,254-$1,294 | $1,274 |
| | 1/1 | 2A3.2 | 727 | $954-$994 | $974 |
| | 1/1 Townhome | 6THA2 | 873 | $1,474-$1,539 | $1,506 |
| | 1/1 | 2A5 | 809 | $1,034 | |
| | 1/2 Loft + Study | 2AS4.3 | 1,543 | $1,279 | |
| | 1/2 Loft + Study | 2AS4.1 | 1,493 | $1,304 | |
| | 1/2 | 2A7 | 1,036 | $1,335 | |
| | 1/1 | 2A1 | 609 | $884 | |
| | 1/1 | 1A3.2 | 796 | $1,135 | |
| | 1/1 Townhome | 6THA1 | 773 | $1,543-$1,732 | $1,637 |
| | 1/1 | 1A5.3 | 910 | $1,212 | |
| | 1/1 | 1A1.3 | 607 | $1,172-$1,194 | $1,183 |
| | 1/1 | 6A2 | 650 | $1,130-$1,250 | $1,190 |
| | 1/1 | 1A3.1 | 773 | $1,017-$1,159 | $1,088 |
| | 1/1 | 6A9 | 1,256 | $1,408 | |
| | 1/1 | 6A7 | 874 | $1,254 | |
| | 1/1 | 1A6.3 | 1,029 | $1,206-$1,431 | $1,318 |
| | 1/1 | 6A5 | 757 | $1,042 | |
| | 1/1 Townhome with Attached Garage | 6THA3G | 974 | $1,059-$1,209 | $1,134 |
| | 1/1 | 2A3.1 | 715 | $1,065 | |
| | 1/1 | 1A8.1 | 808 | $1,075-$1,280 | $1,177 |
| | 1/1 | 2A4 | 773 | $1,185 | |
| | 1/1 | 2A6 | 835 | $1,079 | |
| | 1/1 | 1A1.2 | 607 | $964 | |
| | 1/1 | 6A6 | 864 | $1,117 | |
| | 1/1 with Yard and Attached Garage | 1A4G | 821 | $1,302 | |
| | 1/2 Loft | 2AS2.2 | 982 | $1,059-$1,209 | $1,134 |
| | 1/1 | 1A5.1 | 926 | $1,287 | |
| | 1/1 | 6A1 | 584 | $899 | |
| | 1/1 | 1A5.2 | 910 | $1,179-$1,385 | $1,282 |
| | 1/1 | 2A8 | 1,076 | $1,372 | |
| | 1/1 | 1A6.2 | 1,029 | $1,221-$1,386 | $1,303 |
| | 1/1 Townhome with Attached Garage | 6THA1G | 773 | $1,543-$1,732 | $1,637 |
| | 1/1 | 1A2.3 | 656 | $897-$1,087 | $992 |
| | 1/1 | 1A6.1 | 1,045 | $1,206-$1,461 | $1,333 |
| | 1/1 with Attached Garage | 1A3.2G | 796 | $1,230 | |
| | 1/1 + Study | 2AS1.1 | 938 | $1,029 | |
| | 1/1 | 1A7.2 | 828 | $1,170 | |
| | 2/3 Townhome with Attached Garage | 2THB2GG | 1,607 | $1,894-$2,069 | $1,981 |
| | 2/2 + Sun Room | 2BS4 | 1,610 | $1,642 | |
| | 2/2 Loft | 2AS3 | 1,273 | $1,465 | |
| | 2/3 Townhome with Attached Garage | 2THB4.4GG | 1,410 | $1,813-$1,863 | $1,838 |
| | 2/2 | 6B4 | 1,246 | $1,408-$1,418 | $1,413 |
| | 2/3 Townhome | 6THB1 | 1,279 | $1,777-$2,043 | $1,910 |
| | 2/2 + Study | 2BS5 | 1,661 | $1,850 | |
| | 2/3 Townhome with Attached Garage | 2THB4.3GG | 1,386 | $1,758-$1,808 | $1,783 |
| | 2/2 | 2B1.2 | 1,257 | $1,541-$1,629 | $1,585 |
| | 2/2 | 1B2.2 | 1,124 | $1,461 | |
| | 2/2 | 1B2.1 | 1,124 | $1,356-$1,816 | $1,586 |
| | 2/2 | 2B2 | 1,478 | $1,461 | |
| | 2/2 | 1B2.3 | 1,124 | $1,421 | |
| | 2/3 Townhome with Yard and Attached Garage | 2THB1.1GG | 1,199 | $1,603-$1,908 | $1,755 |
| | 2/2 + Study | 2BS3 | 1,583 | $1,864 | |
| | 2/2 | 6B3 | 1,174 | $1,568-$1,810 | $1,689 |
| | 2/2 with Attached Garage | 1B1.1GG | 1,082 | $1,321-$1,396 | $1,358 |
| | 2/3 Townhome with Yard and Attached Garage | 2THB4.1GG | 1,346 | $1,699-$2,307 | $2,003 |
| | 2/2 | 1B1.2 | 1,100 | $1,324-$1,539 | $1,431 |
| | 2/2 with Attached Garage | 1B1.2G | 1,170 | $1,491-$1,666 | $1,578 |
| | 2/2 with Attached Garage | 1B3.2G | 1,177 | $1,436 | |
| | 2/2 | 2B1.1 | 1,215 | $1,347-$1,704 | $1,525 |
| | 2/2 | 6B1 | 1,130 | $1,407 | |
| | 2/2 | 6B2 | 1,152 | $1,314-$2,054 | $1,684 |
| | 2/3 + Study with Attached Garage | 2THC3TG | 1,701 | $2,094-$2,119 | $2,106 |
| | 2/3 Townhome with Attached Garage | 6THB3GG | 1,313 | $1,966-$2,096 | $2,031 |
| | 2/3 Townhome with Attached Garage | 2THB4.2GG | 1,378 | $1,778-$1,862 | $1,820 |
| | 2/3 Townhome with Attached Garage | 6THB2DGG | 1,277 | $2,026-$2,177 | $2,101 |
| | 2/2 | 1B3.3 | 1,177 | $1,581 | |
| | 2/3 Townhome with Attached Garage | 2THB1.2GG | 1,227 | $1,803 | |
| | 2/3 Townhome with Attached Garage | 2THB1.3GG | 1,227 | $1,425 | |
| | 2/3 Townhome with Attached Garage | 2THB3G | 1,901 | $2,096 | |
| | 3/3 Townhome with Attached Garage | 2THC1.2GG | 1,535 | $1,954-$2,154 | $2,054 |
| | 3/3 Townhome with Attached Garage | 6THC1GG | 1,513 | $1,501 | |
| | 3/2 with Attached Garage | 1C1.2G | 1,348 | $1,621-$1,975 | $1,798 |
| | 3/3 Townhome with Attached Garage | 2THC1.1GG | 1,513 | $2,241-$2,397 | $2,319 |
| | 3/2 | 1C1.2 | 1,348 | $1,572-$1,777 | $1,674 |
| | 3/2 | 1C1.1 | 1,348 | $1,780 | |
| | 3/4 Townhome with Attached Garage | 6THC2GG | 2,078 | $2,721-$2,857 | $2,789 |
| | 3/2 | 1C1.3 | 1,348 | $1,805 | |
| | 3/2 with Attached Garage | 1C1.1G | 1,348 | $1,731-$2,161 | $1,946 |
Amenities & Features
4 Pools

Business Center

Ceiling Fans

Clubroom

Dishwashers

Extra Storage

Grill(s)

Hot Tub / Jacuzzi

Jogging Trail

Pantry

Patio/Balcony

Playground

Vaulted/High Ceilings*

Volleyball

Walk-in Closets

Whirlpool/Garden Tubs*

View More...
School Information
Lewisville ISD

Homestead Elementary

Arbor Creek Middle

Hebron H S

View More...
Pet Policies
Cats and Dogs

2 Pets Max

70 lbs. Max

Breed Restrictions Apply

$350 Pet Deposit

$250 Non Refund. Pet Fee

$20/mo Pet Rent

View More...
Other Information
Formerly Known as Austin Ranch I & II

West Plano - West of Custer Rd

4 Stories

$75 App Fee

Denton County

1561 Units

Hours: MF 9-6, SA 10-5, SU 12:30-5

Lease Terms: 6-13

Near Transit

Occupancy 94%

Management: Pinnacle

Year Built: 1999 (Remodeled in 2015)

View More...
Parking Information
| Parking | Cost |
| --- | --- |
| Covered | $75 |
| Attached Garages | |
| Detached Garages | $125 |
| Parking Garage | $25 |
Directions
The Flatiron District at Austin Ranch is north of downtown Dallas within The Colony, Carrollton, Plano and Frisco. You'll find us west of the Dallas North Tollway and south of SH 121.
About Flatiron District at Austin Ranch
The Flatiron District is the ideal place for anyone who wants to dine and live in style. Located at Austin Ranch in Texas, this apartment community offers spacious housing that's surrounded by resort-style grounds. There are a range of activities to suit every personality, including quiet plazas for relaxing, volleyball courts on the sand and jogging trails. Additional nearby features include 20 parks, eight swimming pools and outdoor art to get inspired by. There are a host of apartment layouts to choose from, many of which include a den, attached garage, loft or a combination of features. Apartment amenities include dishwashers, microwaves, garden tubs, self-cleaning ovens, additional storage, disposals, ceiling fans, walk-in closets and much more. For people who are looking for a New York sense of style in Texas, this is the place to live. The nearby school district is Lewisville, including Homestead Elementary, Arbor Creek Middle and Hebron High. Cats and dogs are welcome, though there are breed restrictions, and each apartment has a two pet max. Altogether, 1,561 units are spread across four stories and lease terms range from six to 12 months.