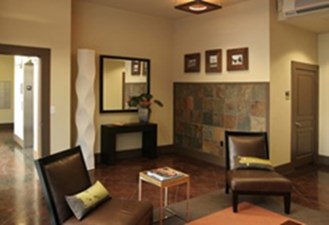 Floor Plans & Pricing
| Floor Plan | Apartment Size Id | Description | Name | Sq.Ft. | Avg. Sq.Ft. | Rent | Avg. Rent |
| --- | --- | --- | --- | --- | --- | --- | --- |
| | 4 | Studio/1 | A1 Greyson | 389-393 | 391 | $1,064 | |
| | 4 | Studio/1 | A2 Nueces | 456 | | $1,064 | |
| | 4 | Studio/1 | A3 Nueces | 436 | | $1,064 | |
| | 4 | Studio/1 | A2H SMART | 445 | | $985 | |
| | 4 | Studio/1 | A3H Nueces | 436 | | $1,064 | |
| | 4 | Studio/1 | A4 Greyson | 457 | | $1,100 | |
| | 4 | Studio/1 | A1A Greyson | 389 | | $1,064 | |
| | 4 | Studio/1 | A2A Greyson | 443 | | $1,064 | |
| | 4 | Studio/1 | A1 Nueces | 393 | | $1,064 | |
| | 4 | Studio/1 | B1 Nueces | 772 | | $1,940 | |
| | 4 | 1/1 | A4A Nueces | 520 | | $1,540 | |
| | 4 | 1/1 | A2 | 698-756 | 727 | $1,575-$1,580 | $1,577 |
| | 4 | 1/1 | A7 Greyson | 815 | | $1,600 | |
| | 4 | 1/1 | A5H Greyson | 818 | | $1,460 | |
| | 4 | 1/1 | A1 | 529 | | $1,485 | |
| | 4 | 1/1 | A4 Nueces | 520 | | $1,540 | |
| | 4 | 1/1 | A7 Nueces | 768 | | $1,525 | |
| | 4 | 1/1 | A3 Greyson | 543 | | $1,535 | |
| | 4 | 1/1 | A6 Greyson | 684 | | $1,410 | |
| | 4 | 1/1 | A6 Nueces | 595 | | $1,560 | |
| | 6 | 2/2 | B5-6 Nueces | 968-1,013 | 990 | $1,920 | |
| | 6 | 2/2 | B1 | 836 | | $1,920 | |
| | 6 | 2/2 | B2 Grayson | 969 | | $1,920 | |
| | 6 | 2/2 | B2 | 1,086 | | $1,920 | |
| | 6 | 2/2 | B4 Grayson | 907 | | $1,920 | |
| | 6 | 2/2 | B2 Karnes | 1,000 | | $2,650 | |
| | 6 | 2/2 | B2 Nueces | 969 | | $2,160 | |
| | 6 | 2/2 + Study | B1a Nueces | 882 | | $1,920 | |
| | 6 | 2/2 | B4 Nueces | 907-913 | 910 | $1,920 | |
| | 6 | 2/2 | B7-8 Nueces | 1,077-1,130 | 1,103 | $2,530 | |
| | 6 | 2/2 | B3 Grayson | 846 | | $1,920 | |
| | 6 | 2/2 | B7-B7H Grayson | 1,077 | | $2,400 | |
| | 6 | 2/2 | B1 Karnes | 1,000 | | $2,600 | |
| | 7 | 3/2 | C1 Nueces | 1,164 | | $3,105 | |
| | 7 | 3/2 | C3 Grayson | 1,134 | | $2,850 | |
| | 8 | 3/3 | C2 | 1,422 | | $3,300 | |
| | 7 | 3/2 | C1 Grayson | 1,166 | | $3,015 | |
| | 7 | 3/2 | C2-C2A Grayson | 1,233 | | $3,045 | |
| | 7 | 3/2 | C2 Nueces | 1,233 | | $3,135 | |
| | 8 | 3/3 | C1 | 1,242 | | $3,075 | |
| | 9 | 4/2 | D1 Nueces | 1,343 | | $3,996 | |
| | 9 | 4/2 | D1-D1H Grayson | 1,343 | | $3,996 | |
| | 9 | 4/2 | D1H Nueces | 1,343 | | $3,996 | |
School Information
Austin ISD

Bryker Woods El

O Henry M S

Austin H S

View More...
Other Information
UT Area - West Campus - Hyde Park

5 Stories

Travis County

252 Units

Hours: MF 9-6, SA 10-5

Lease Terms: 12

Student Housing

Occupancy 0%

Management: San Miguel Management

Year Built: 2006

View More...
Directions
From N Lamar Boulevard and W 24th St, Austin, Texas, drive east on W 24th Street toward Shoal Creek Boulevard. Make a left turn onto Guadalupe St. Quarters on Campus Apartments will be on the left.